Video Arcade Games & SHUFFLE ALLEYS
Cruis'n Exotica Arcade Game
Cruis'n Exotica features several tracks including one that has dinosaurs and several different cars including an old rusty Chevrolet station wagon. This game is similar to Cruisi'n USA and Cruis'n World except that you race in different locations throughout the universe. One such location is the Atlantis underwater racecourse. The game is slightly easier than its predecessors and uses Midway's Zeus 2 hardware.
Converted from Cruisin USA.
Each unit is sold individually.
Up to 4 can be linked for competitive interactive play.
Only ONE available
$2,000
Williams Multi-game Arcade
This Williams multi-game arcade features a classic Make-Traxx cabinet in excellent condition! All electronics have been updated as well. Multiple games are including: Defender, Joust, Robotron 2084, Stargate, Mario Bros., and more.
19 games-in-1
All new electronics
LCD display
-$1,650-
Raw Thrills Big Buck Hunter Pro Arcade
Big Buck Hunter Pro is one of the most popular and versatile arcade games in the back hunting series. A surefire hit for any family or game room. With two guns it's more fun to compete!
Huge variety of scenes and targets
2 player interactive
Fun bonus rounds
-$2,500-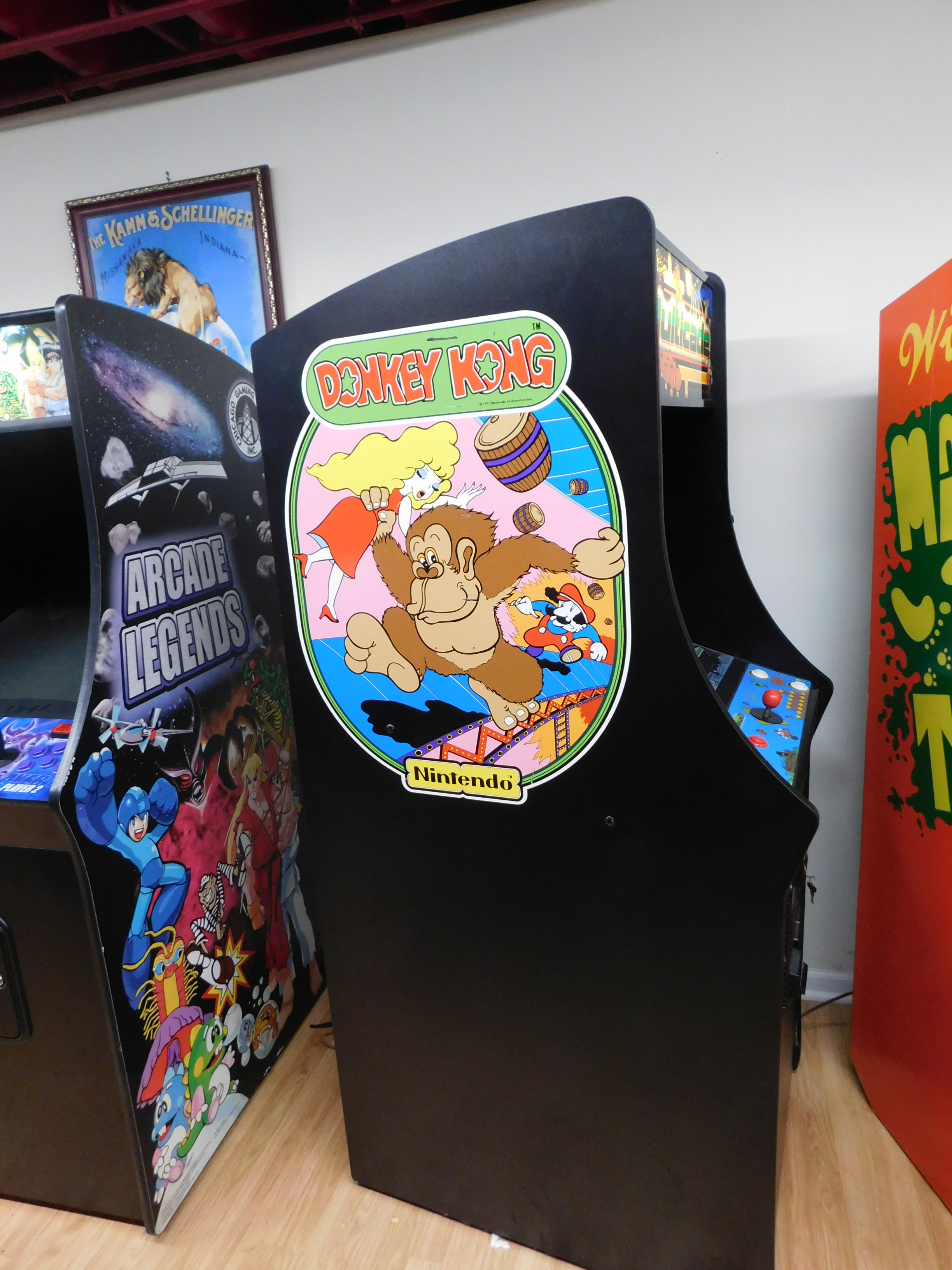 60-in-1 Multi-game Arcade
Features many classic games from the 1980's! The commercial cabinet is in excellent condition with all new electronics inside. Included games are: Ms. Pac., Galaga, Frogger, Donkey Kong, Space Invaders, and many more!
60 games-in-1
All new electronics
LCD display
-$1,800-
Williams Shuffle Inn Alley
This shuffle alley was one of the last models that Williams created. It has been completely restored including a new custom paint job. Up to six players can play this shuffle alley! Features five different games including:
-$4,000-
1983 Williams Big Strike Shuffle Alley
**COMING SOON**
$3,000
1978 Topaz Shuffle Alley
**COMING SOON**
$2,500
1967 Williams Alley Cats Shuffle Alley
**COMING SOON**
$3,950