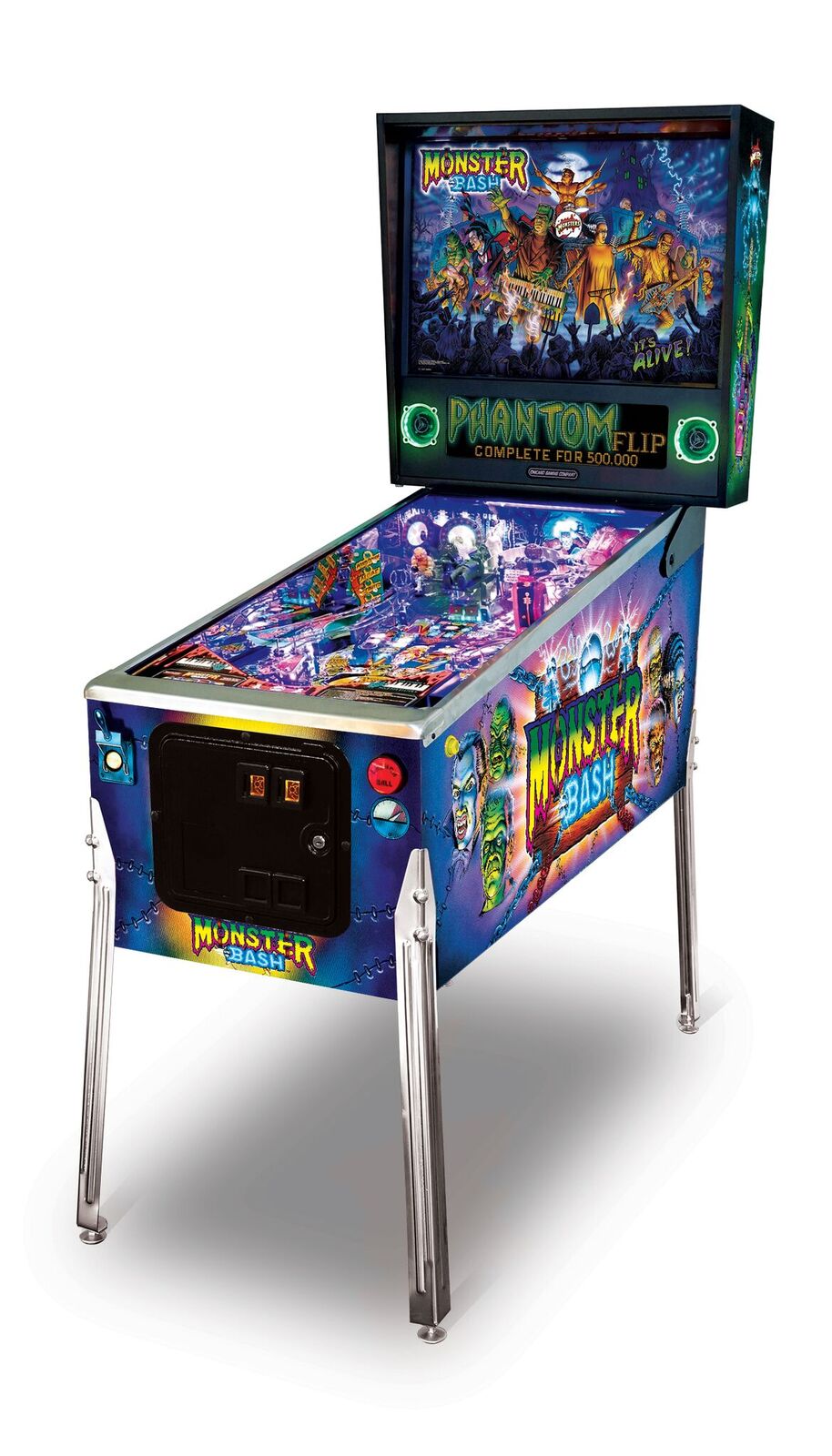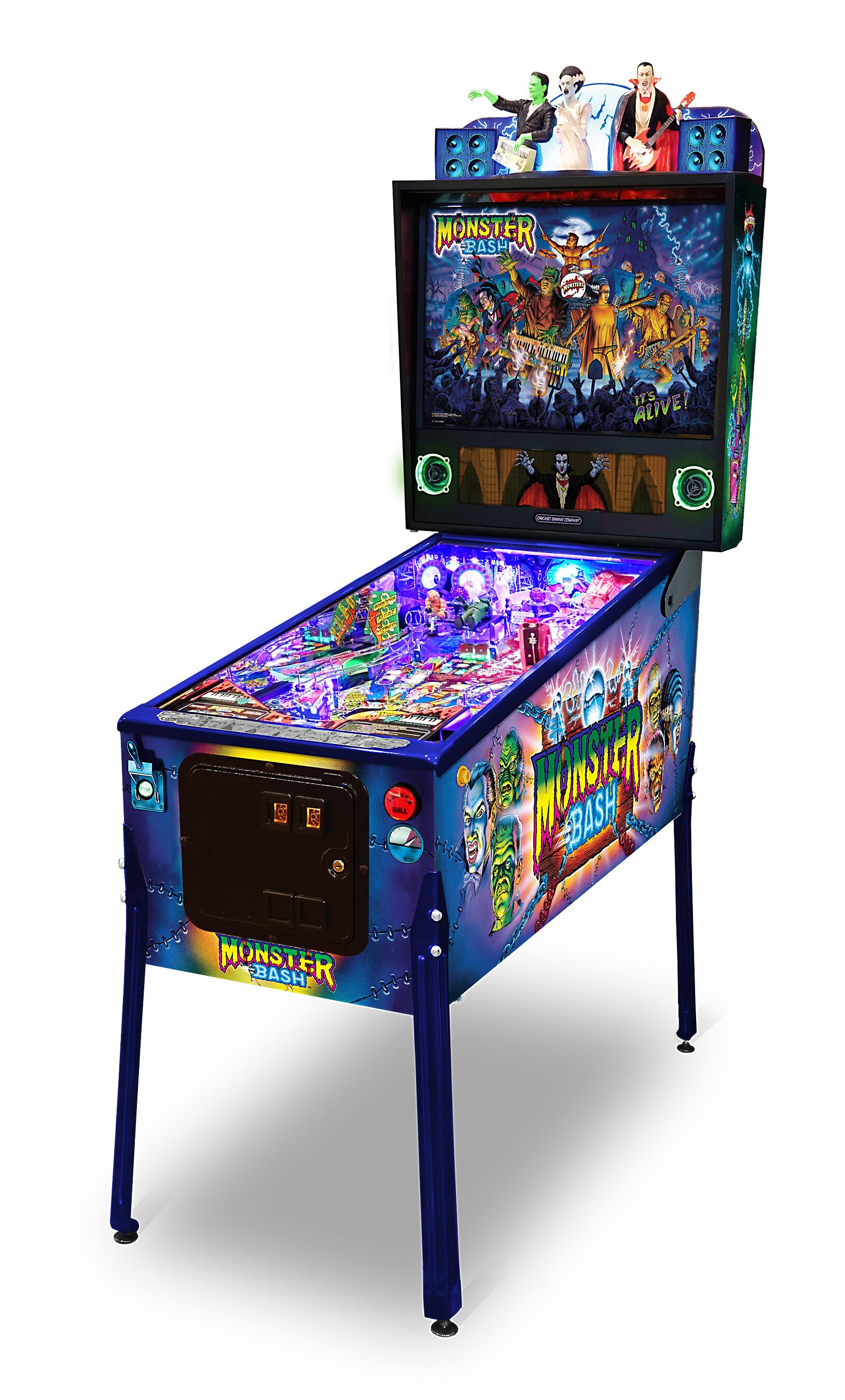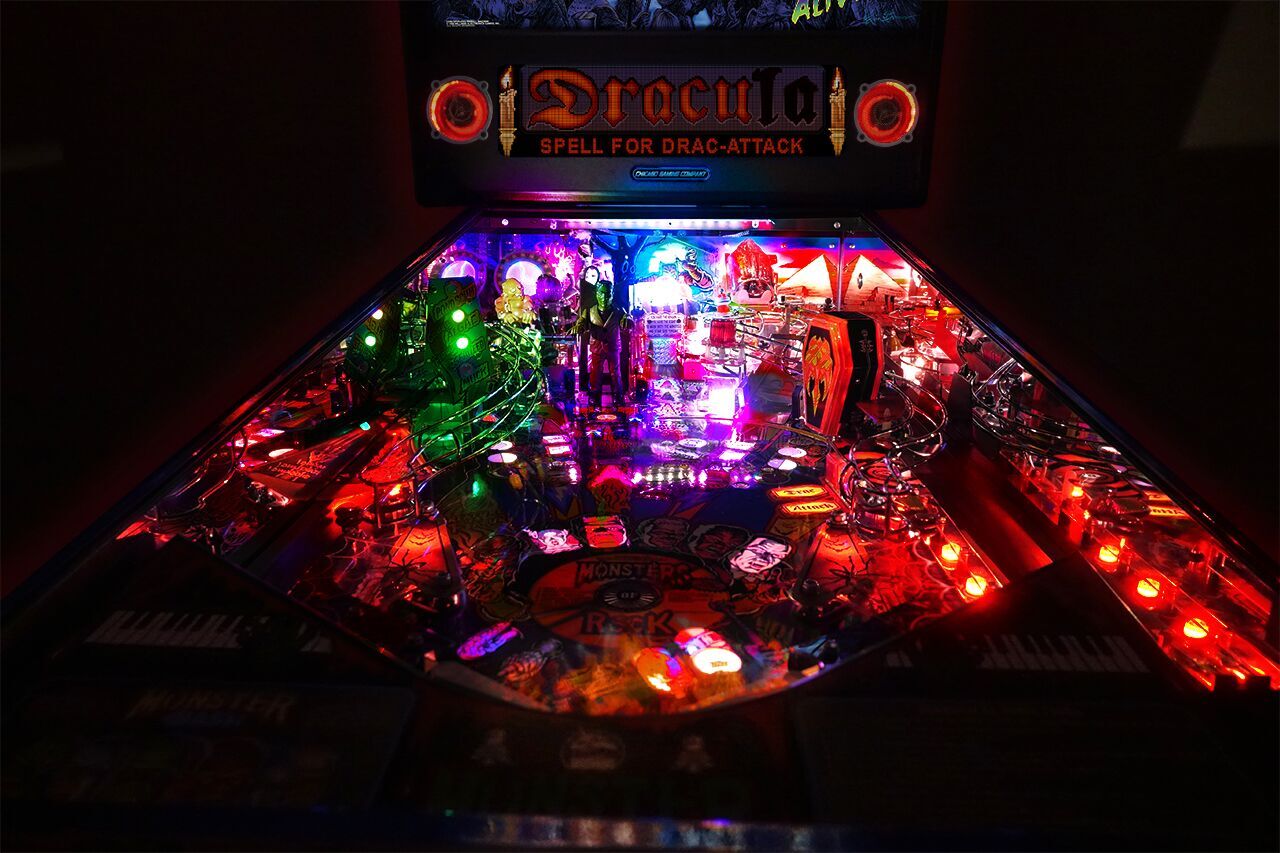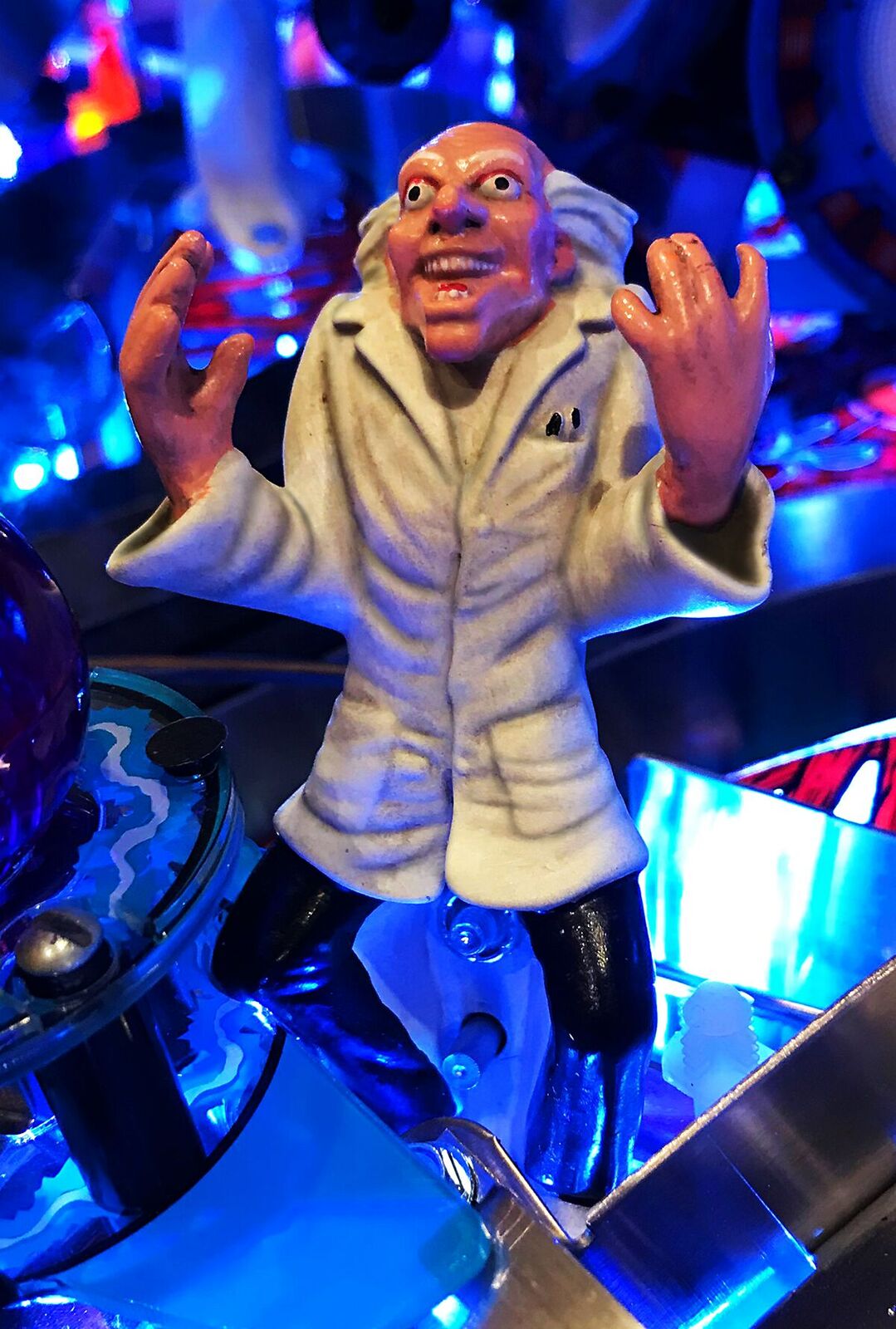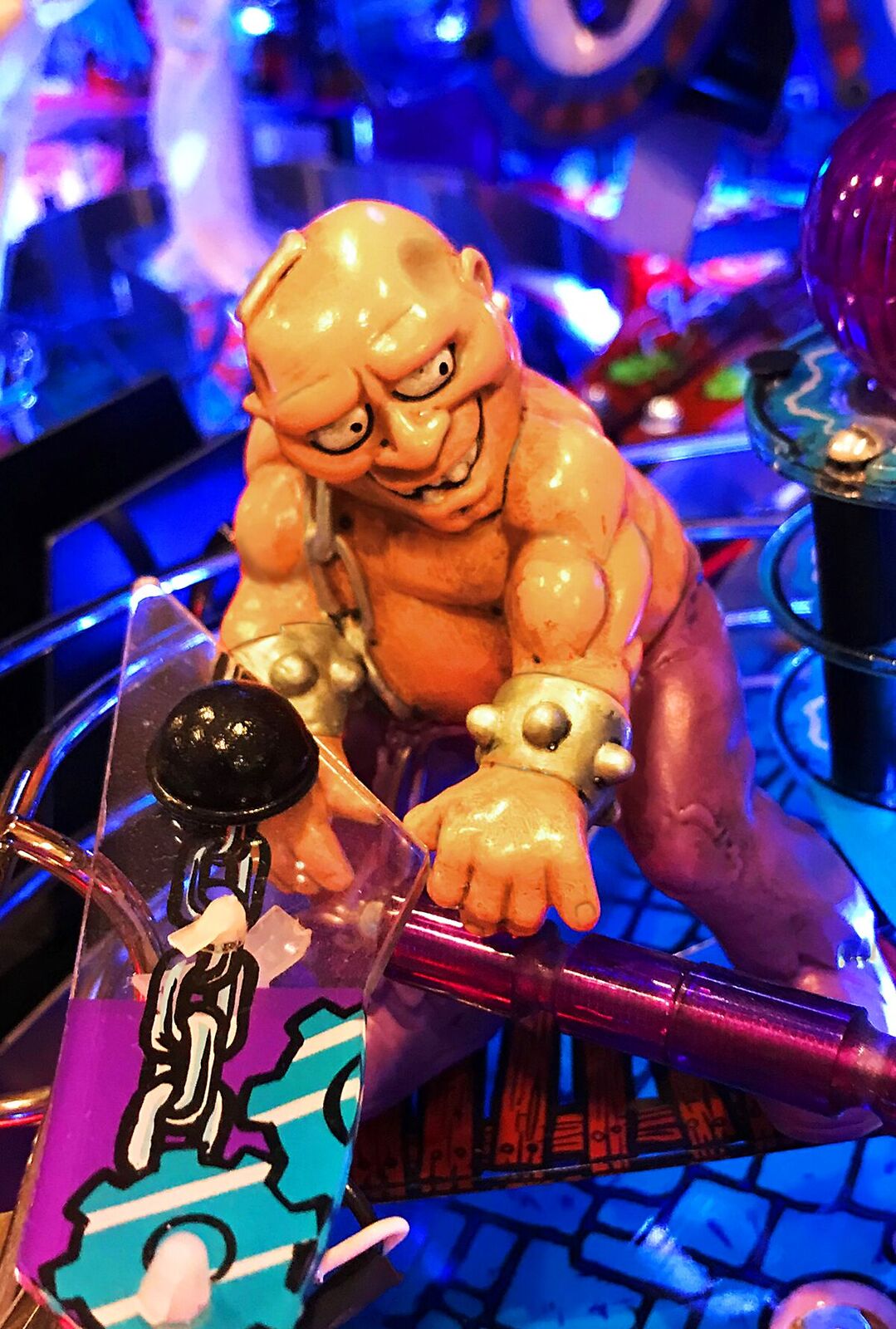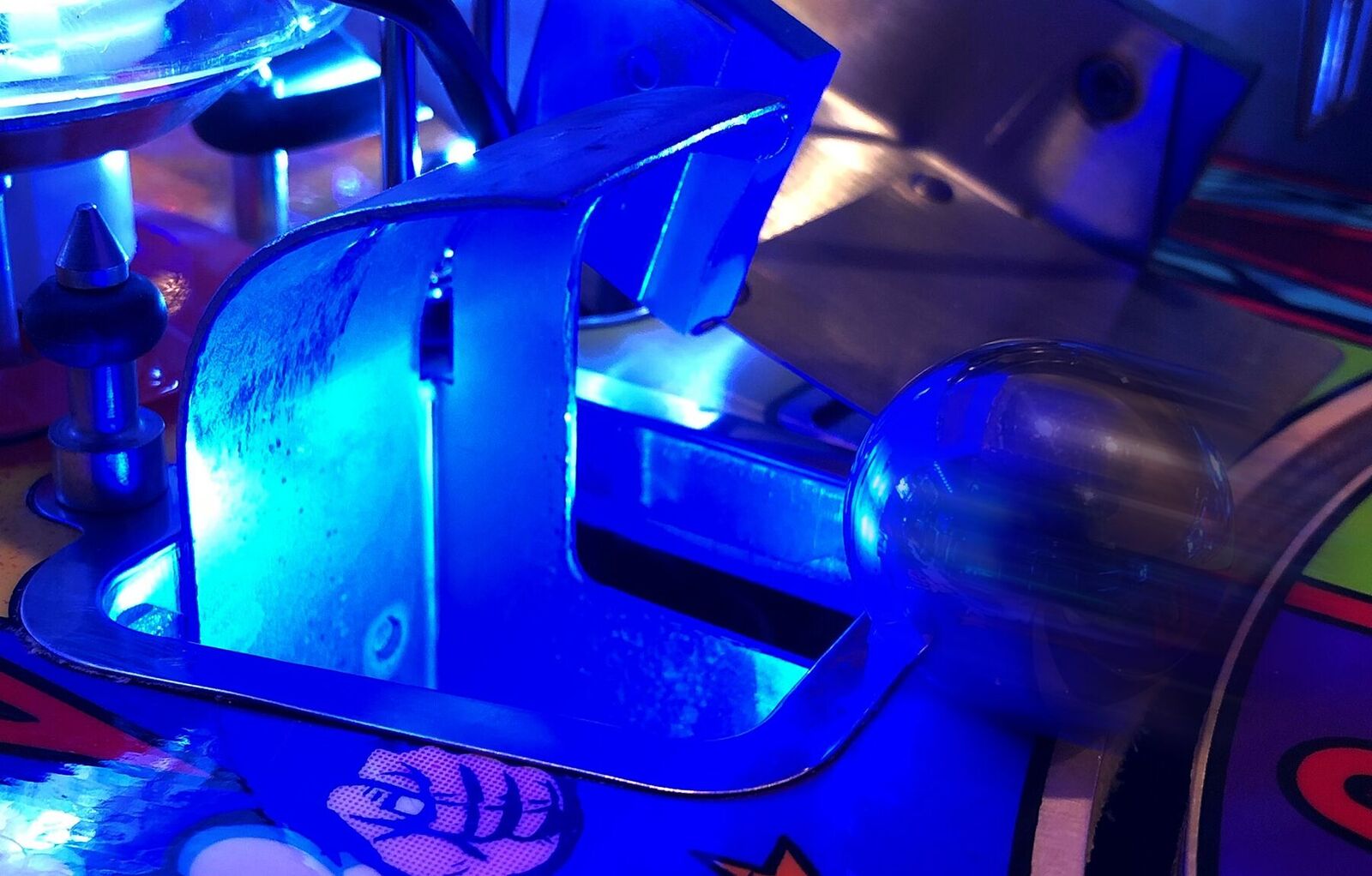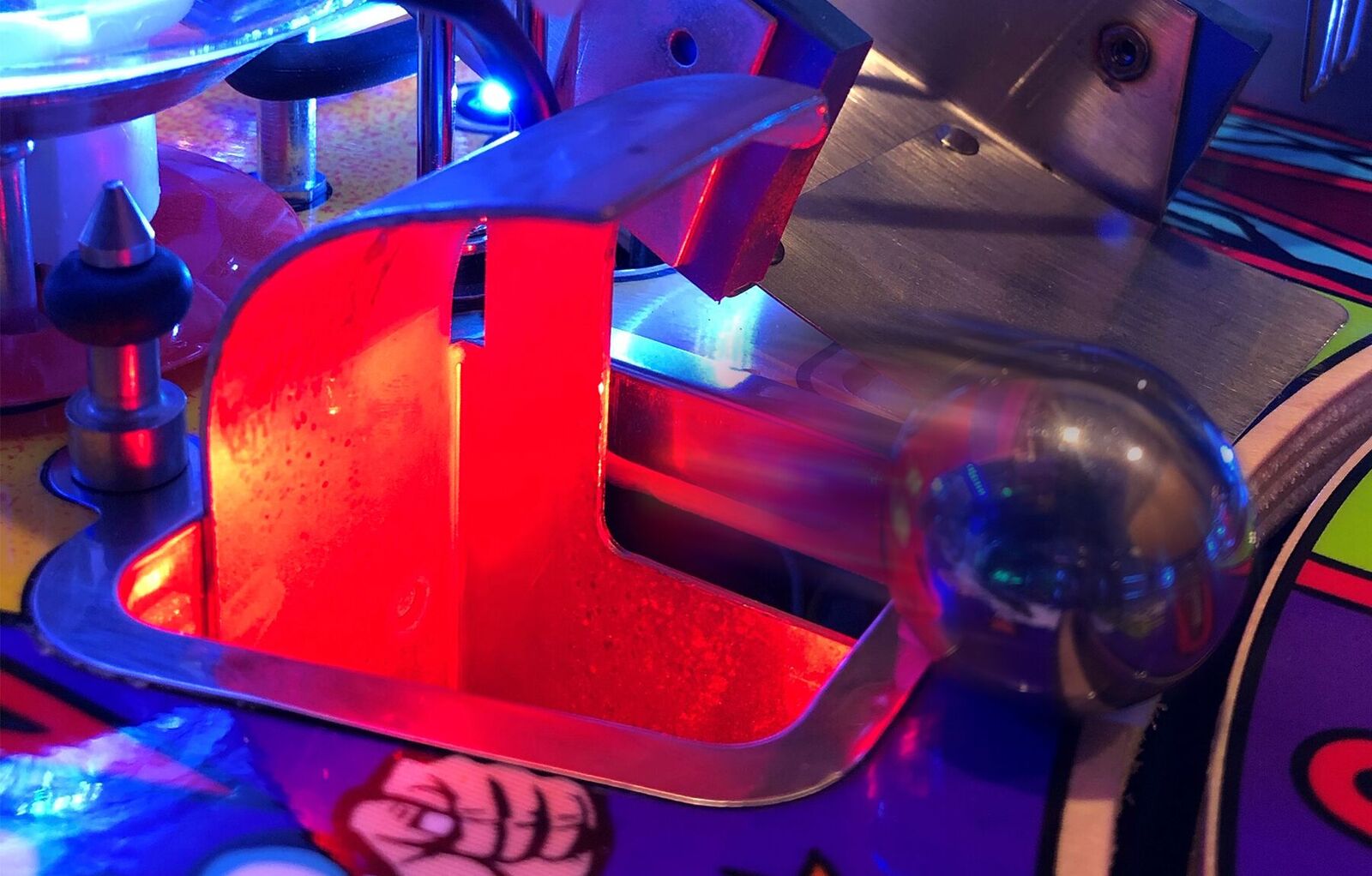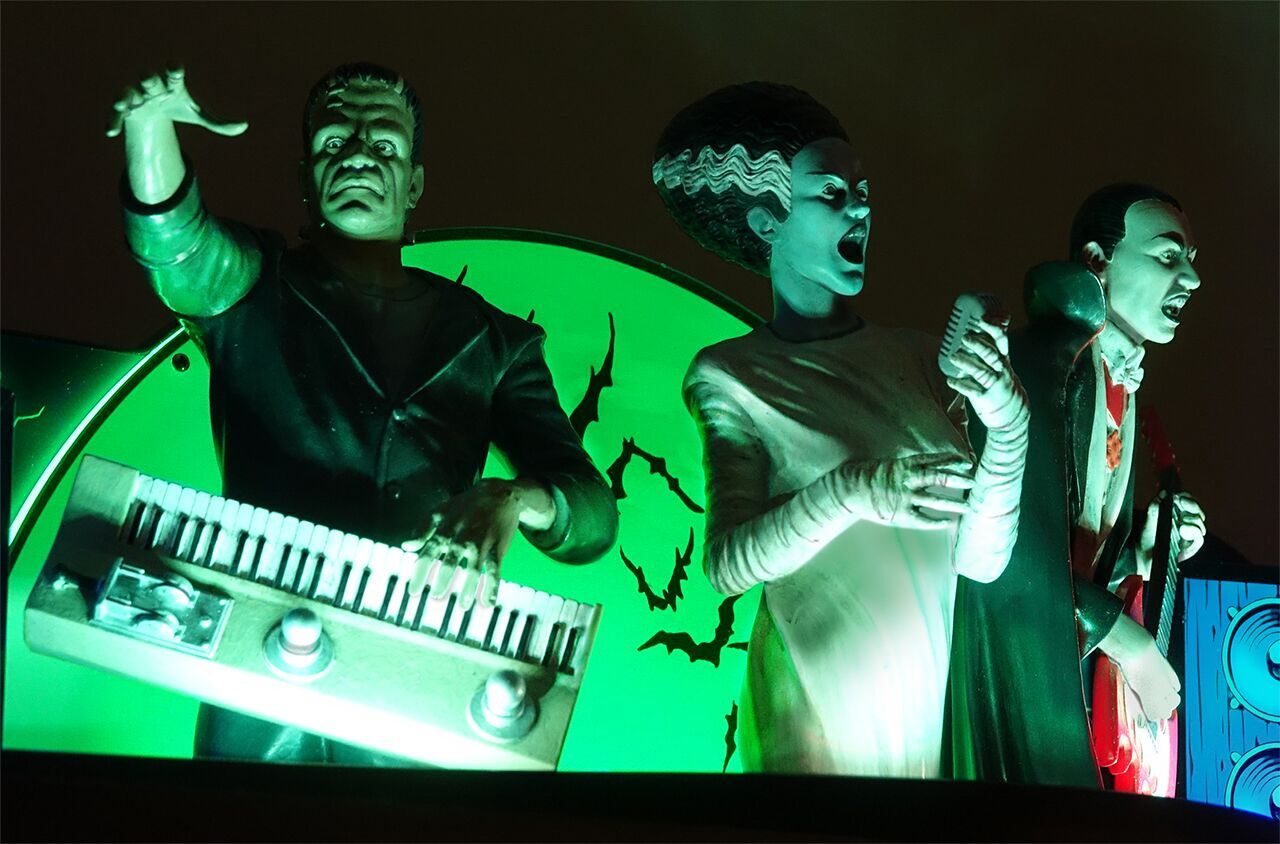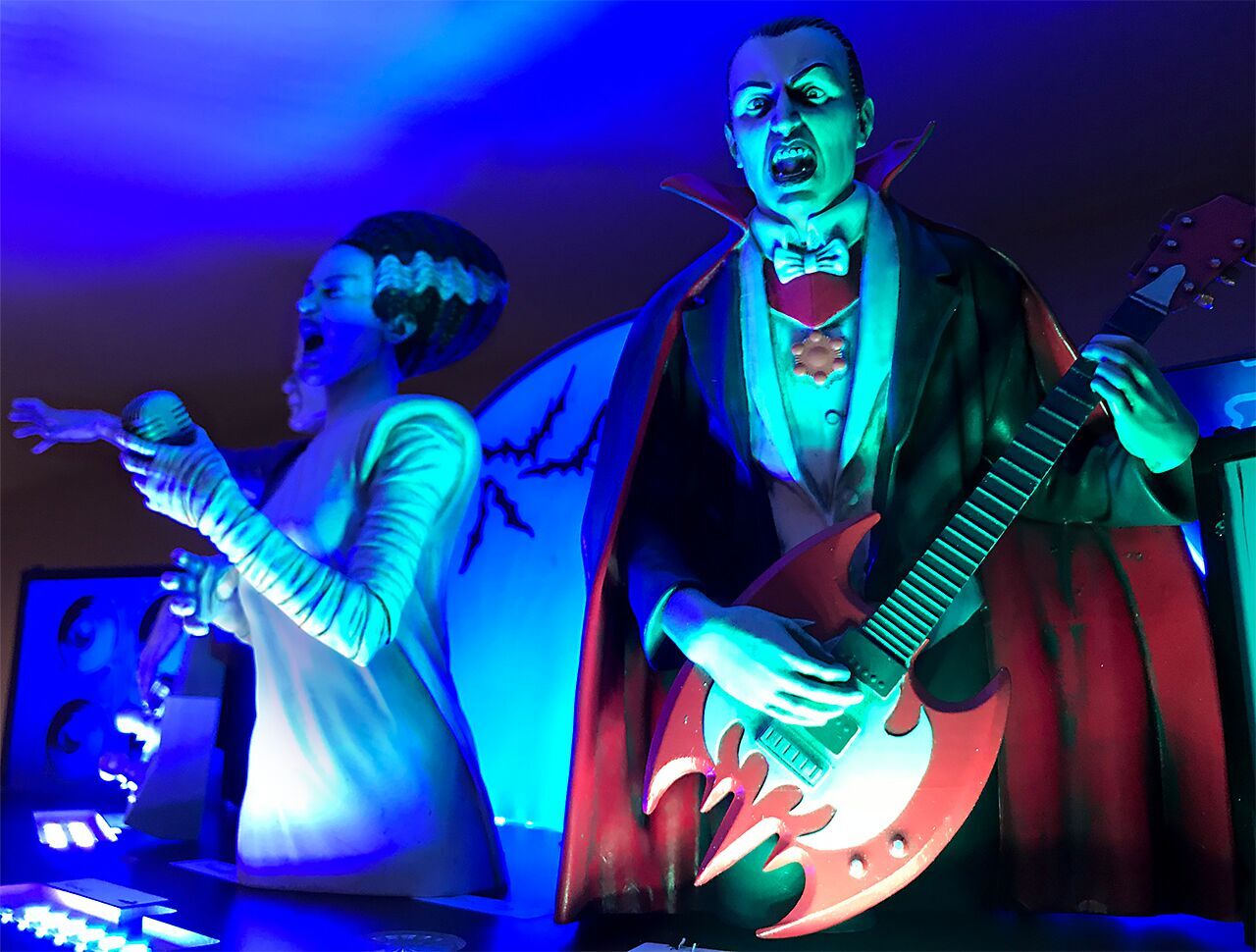 Monster Bash is the highly anticipated third game in our series of remakes of the greatest Bally and Williams pinball machines.
Monster Bash Remake was recreated to exceed the high standards of the original game. By using modern electronics, LED lighting, and today's manufacturing technology, the game will provide the pinball experience you have grown to love along with the reliability and craftsmanship that is demanded in today's pinball market.
Recreated to exceed the high standards of the original game, Monster Bash will be available in three models: the Classic Edition, the Special Edition and the Limited Edition. These three models all have numerous features never before available and exclusive to the remakes.
Monster Bash has been improved form it's original version, the New Monster Bash Remake now has color changing LED bulbs that are incorporated with the game depending on mode/level giving the player an elevated mood changing experience.
Front Molding + Custom Topper (LE Only)
The stunning Electric Blue Metallic Front Molding is adorned with a one of a kind photoengraved stainless steel piece of artwork that was created just for the Monster Bash Remake Limited Edition. You can feel and see the amazing detail and craftsmanship that was put into the Limited Edition.
The Monsters are ready to rock and have hit the stage in this custom 3D sculpted topper only available on the Limited Edition. This custom topper features Frankenstein, Dracula, and the Bride of Frankenstein on the stage in their full glory. These creatures are over 7" tall and are a beautiful addition to the Limited Edition. Integrated LED lighting casts a ghoulish glow on the monsters as they perform on this stage.
Improved Playfield Monsters (LE + SE Only)
All the Monsters went through a little extra preparation as they were getting ready to take the stage again. The added details on the Monsters are sure to please the crowds.
Interactive RGB General Illumination (Limited and Special Editions Only)
For the first time ever, Monster Bash Remake will have fully interactive RGB General Illumination. Monster Bash Remake changes the general illumination of the playfield to enhance the playing experience. Watch as each monster now has their own unique light show to add to their eerie performance.
LED Lit Popper (Limited and Special Editions Only)
Monster Bash Remake features a custom LED lit popper. During normal game play the popper is blue and blends with the lighting of the playfield, but when you make the shot, the popper turns red and then launches the ball out to continue your quest to create the greatest concert of the centuries.
LED Lit Moving Targets (Limited and Special Editions Only)
Watch as Frankenstein is being put back together. Every hit to the moving targets not only helps you get Frankenstein on stage, but also changes the moving targets lighting from green to red.
Plasma Disk (Limited Edition Only)
Dr. Frankenstein Has been very busy lately. He built a plasma disk in his lab to increase the power to Frankenstein and the whole Monster Bash remake game. Watch it come to life as everything needs more power!
LED Drac Coffin (Special and Limited Editions Only)
Dracula decided to join in and added some extra LED lighting to his coffin. Watch out though when his coffin glows, he will be coming out to join the band.
Premium Enhanced Sound System (Limited and Special Editions Only)
Sound is a crucial component of the player's experience. The system's class D digital amplifier powers two 120-watt poly-cone coaxial speakers and a single 8" 190-watt poly-cone woofer to provide an unprecedented immersive audio experience. Additionally, owners are now able to control the balance between the speaker panel and the cabinet woofer. Whether you prefer thumping bass or something more traditional, you now control your audio experience.
The speakers are illuminated with red, green and blue tri-color LEDs. These are utilized to create lighting effects which have been integrated into gameplay.
XL Display - Nearly 2x the viewable area! (Limited and Special Editions only)
HD Color Upgrade (Limited and Special Editions Only)
ATHYRIO GAMES has done it again and created all new full-color display artwork, re-imagined within the framework of the original Williams display artwork at four times the resolution. Nearly 3,300 frames have been painstakingly animated to create a display that features full color and four times the number of dots as the original Williams game.
LE Serial Number matching Program Rules and Requirements:
Original owners of MMrLE or AFMrLE who wish to purchase MBrLE will be able to secure the same LE serial number on their MBr. In the rare case that a customer purchased a MMrLE and NOT and AFMrLE; the customer who purchased the AFMrLE will take priority in the Serial Number Matching Program. We will offer the MMrLE customer his choice of an alternative number (if it is available).

All requests for the LE Serial Number matching program must be in by Friday, 11/9/2018 at 5pm CST USA.

Customers participating in LE Serial Number Matching Program will be shipped at the start of production of LEs in ascending numerical order.
Monster Bash ® & © 1998, 2018 Williams Electronics Games, Inc. Manufactured under license from Williams Electronics Games, Inc. The Universal Studios Monsters are trademarks and copyrights of Universal Studios. Licensed by Universal Studios. All Rights Reserved.
These prices do not include taxes or freight.
Call now to reserve your spot. LE requires $1000 deposit. SE & Standard require $500 deposit. Your deposit is fully refundable up until 2 weeks prior to shipment. SE's are expected to ship in the last week of October. LE's may not ship for 6-9 months.