1957 Williams Deluxe Baseball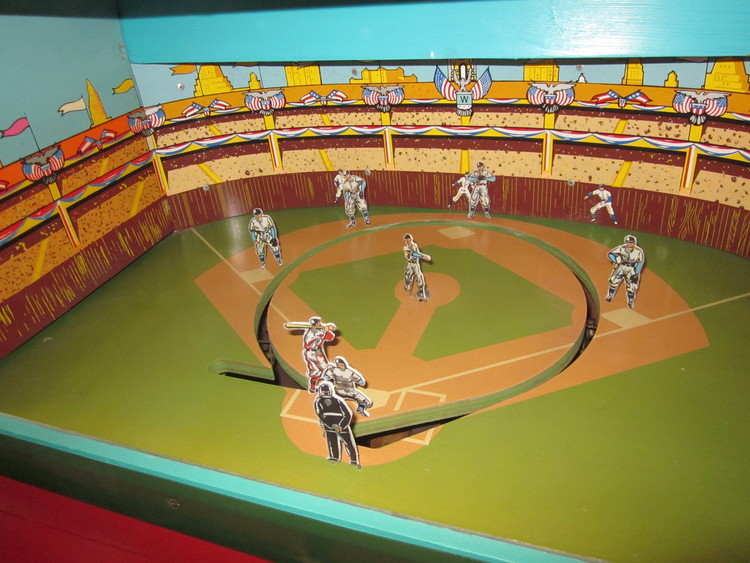 The 1957 Williams Deluxe Baseball is a single player game with one pitch selection. Generally considered to be the most memorable and "classic" of the 1950s Williams pitch and bat games. The 1957 Deluxe came with all wood trim and control panel but used metal legs.
Cabinet has been fully restored and freshly painted. All mechanicals have been completely gone through. All chrome is new. The wood rails have been completely restored and refinished. A truly remarkable restoration.
Playfield has three home run ramps to launch the ball into a home run deck and holes for singles, outs or sacrifice flies.

Keeps track of previous high score, total grand slams and total home runs for a player's game.

One player, side cutouts in cabinet, base runners in a running man unit.